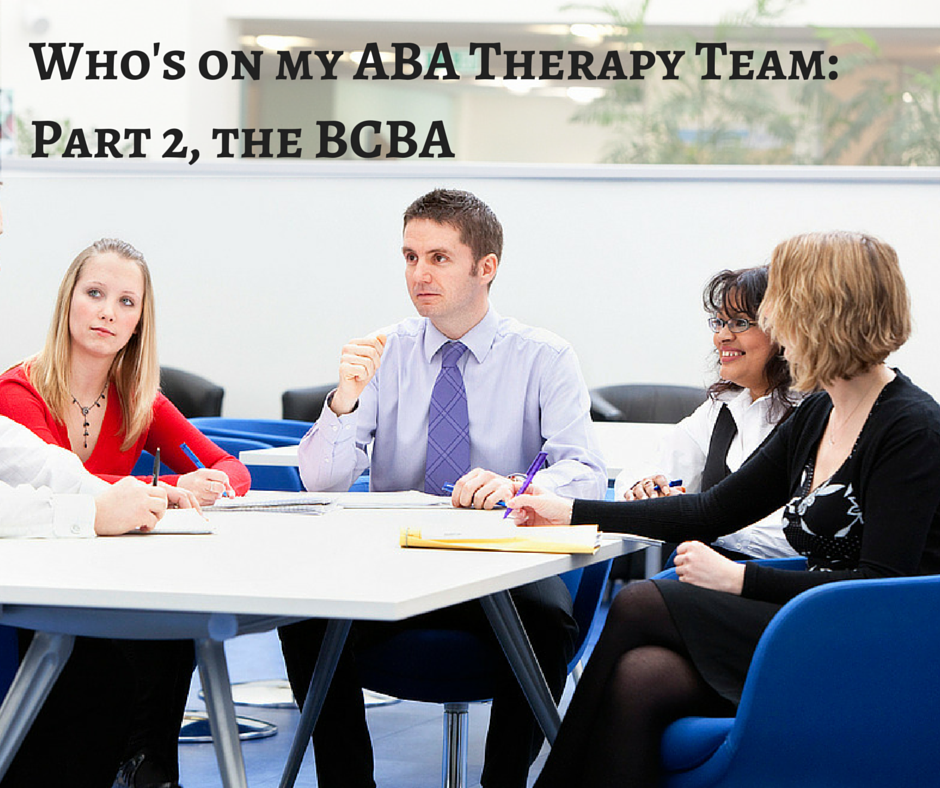 In Part 1 of this series, we talked about the role of the ABA therapist who comes to your home. She's a trained professional who knows how to implement programming using the principles of Applied Behavior Analyst.
The ABA Therapist is usually supervised by a Board Certified Behavior Analyst, or BCBA. Not that long ago, pretty much anyone could call themselves a behavior analyst. A group of concerned professionals formed a board, called the Behavior Analyst Certification Board (BACB). This board established standards in the areas of education, fieldwork experience, and testing.
Today, a behavior analyst must meet all of the BACB's criteria and sit for a comprehensive exam in order to call themselves a behavior analyst. She must:
Hold a Master's Degree (or a doctorate, if she is a BCBA-D)
Completed extensive supervised fieldwork under another certified behavior analyst.
Complete a comprehensive course sequence in the area of behavior analysis.
She has specialized training in the principles of behavior analysis, and a wider and deeper breadth of knowledge about the variables that impact behavior.Some parents ask us if it's necessary to have the BCBA on the team. We often give the analogy of the nurse and the doctor. Both have their role in patient care, and you would definitely want to be sure a doctor was looking over your case! The BCBA is the team member who is qualified to analyze behavior, write behavior plans, and ensure that all the ethical guidelines of the field are being followed in your home. Most insurance companies won't fund a program that does not have a BCBA overseeing it.
The frequency of visits to your home depends on many factors. If you have a large home program, the BCBA will likely come out weekly. If the program is just a few hours per week, she might visit every other week or once a month. The source of funding is also a factor. Insurance or school districts often allow a specified number of hours for supervision.
The BCBA's main role is to:
Create programming that's individualized your child
Analyze data and patterns of behavior
Ensure that your child is learning
Write and implement behavior plans
Make modifications if there's no progress
Train and oversee the ABA therapist
Address parent concerns
Uphold the ethical standards of the field
Conduct assessments or analyses
Sometimes, a Board Certified Assistant Behavior Analyst (BCABA) might oversee your program. This person has also undergone rigorous fieldwork experience and passed the test to become a certified professional. She holds a Bachelor's Degree and completed a shorter coursework series than the BCBA. BCaBAs are able to provide supervision in a home program. More and more insurance companies are beginning to recognize this role. The BCaBA continues to work under a BCBA who will provide senior level supervision on a lesser basis.
Questions about who's who? Give us a call or check out the Behavior Analyst Certification Board's website.
Share This!