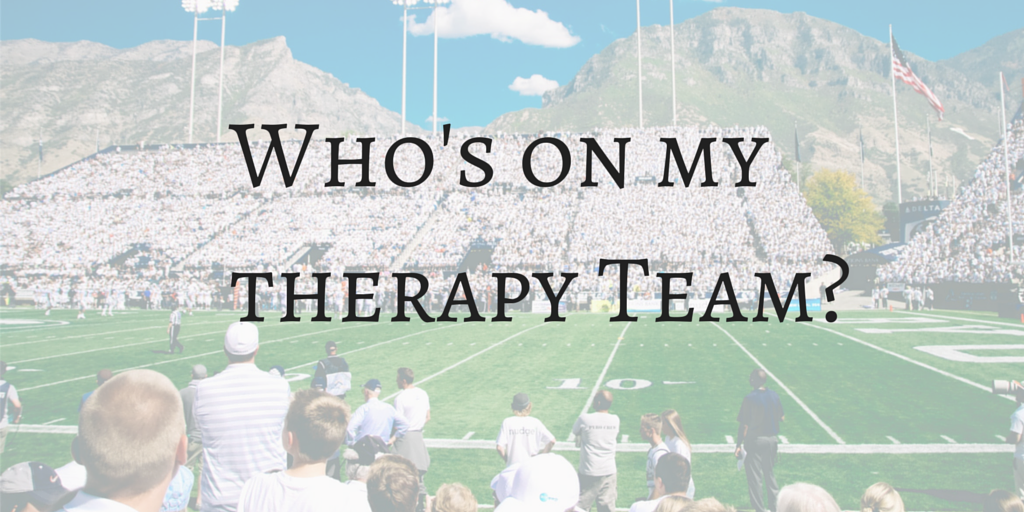 Your ABA home therapy program may have any number of staff assigned to it. Staff might include:
ABA Therapist(s)
Board Certified Behavior Analyst (BCBA)
Board Certified Assistant Behavior Analyst (BCaBA)
Program Coordinator
Clinical Manager or other senior clinician
Why so many team members? Each one brings with her/him a unique set of skills, educational backgrounds, certifications, and abilities that work in conjunction to provide the best possible home therapist program for your learner.
ABA Therapist

An ABA therapist has many names!
Therapists are also called:
Paraprofessionals
Registered Behavior Technicians

ABA tutors

Front line staff
This is the person who delivers the majority of the direct therapy to your child. S/he implements the programming that the team supervisor designs. She uses her own skills to make moment-to-moment decisions on enhancing learning and managing behavioral issues.
Depending on the provider and the funding source, an ABA Therapists' credentials can vary. Recently, the Behavior Analyst Certification Board released criteria for a Registered Behavior Technician (RBT). An RBT is a therapist who meets specific criteria.
If the therapist is not an RBT, there are many factors that go into establishing if s/he is qualified to deliver ABA therapy. For example, a therapist may have a HS diploma but have 20 years of experience and excellent training. Or a therapist may be working towards becoming a BCBA and have a Bachelor's degree plus some credits towards a Master's degree, but less experience.
Some of the ABA Therapist's responsibilities include:
Implementing the programs that the team supervisor writes
Collecting and graphing data
Monitoring if the learner masters a step, and moving him/her along
Creating a positive learning environment using pairing and reinforcement effectively
What's ultimately important is that the therapist has a thorough knowledge of the principles of Applied Behavior Analysis. It's crucial that s/he can make decisions independently when no supervisor is on site.
Stay tuned for Part 2… The Board Certified Behavior Analyst
Share This!