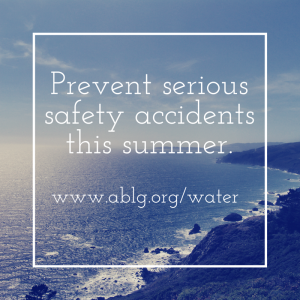 Summer is here… which means water, water EVERYWHERE!
Today's post is a little sobering, but we don't feel we're doing anyone a service if we beat around the bush. 
So many individuals with Autism Spectrum Disorders are attracted to water.  
Summer means open pools, and lakes, rivers, and streams that are running and appealing.  Families take vacations to the beach and ocean.
The fact of the matter is that it only takes an inch of water to drown.
These are sobering statistics:
Drowning is the #1 cause of death in instances of elopement.
Roughly half, or 48%, of children with an ASD attempt to elope from a safe environment, a rate nearly four times higher than their unaffected siblings
In 2009, 2010, and 2011, accidental drowning accounted for 91% total U.S. deaths reported in children with an ASD ages 14 and younger subsequent to wandering/elopement.
(Source: National Autism Association)
Here are 5 steps you can take RIGHT NOW to create a safer environment:
Go to Google Earth to get an aerial view of your home and surrounding neighborhood. Look for all bodies of water near your home.  Pools, streams, crees, reservoirs, ponds, lakes, and public or community pools are examples of bodies of water that your child might be drawn to.  MAKE A MAP to provide to first responders.
Create a list of neighbors who live near those bodies of water or whose homes have pools.  In the event of wandering, be sure you or a first responder reaches out to those contacts.
Get NOISY alerts on your doors and windows.  Many families have home alarm systems that emit a quiet "beep" when someone enters or leaves the home ~ and frankly, most families are completely desensitized to these beeps.
Book swim lessons today.  Here's a comprehensive list of YMCA Special Needs Swim Instructors ~ find one in your area.
Download ABLG's free QuickStart Safety Guide for Individuals with Autism for a list of steps you can take to prevent common safety mishaps ~ it's chock full of steps you can take right now as well as resources for further safety considerations.
And of course, ask your home therapy provider to prioritize the safety programs and skills that your learner needs in the upcoming years.
We don't mean to rain on the summer fun parade, but we practice what we preach: Ensuring that ALL learners have adequate safety skills as a matter of priority.
Additional resources:
Download the National Autism Associations Caregiver Checklist
Apply for a grant from the National Autism Association to receive their Big Red Safety ToolKit.
Share This!