SATURDAY, APRIL 18th, 2015 (Register by April 5th for an early registration discount!)
Join our Clinical Director, Dr. Lauren Kryzak, for her talk on developing lifelong relationships with siblings with Autism. She will be presenting at Queens College's annual Conference on Autism and Developmental Disabilities.
This conference features topics on:
Effective Family-Clinician Partnerships
Implementing Activity Schedules
Using Eye-Gaze to Increase Socio-Emotional Behavior
Assessment and Treatment of Pediatric Feeding Disorders
Assessing and Treating Anxiety in ASD
… and more!This conference features topics that are pragmatic and relevant in the daily lives of people with ASD, DD, and their families.Download the brochure to register!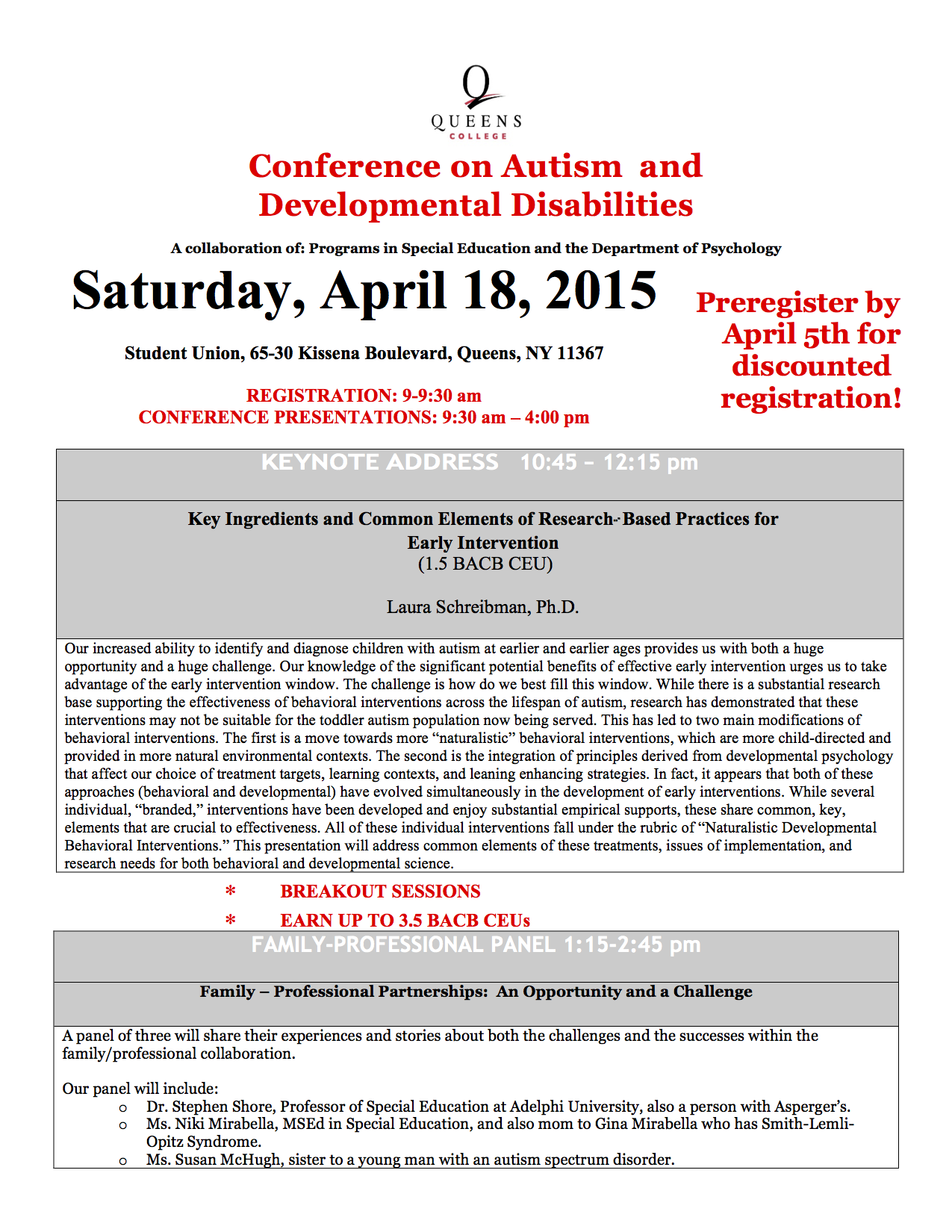 Share This!