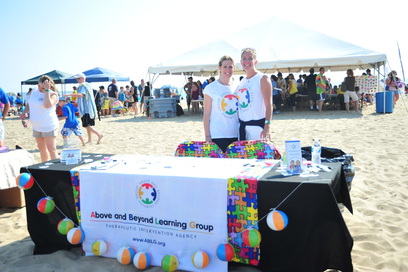 ABLG was delighted to join Autism Family Services of NJ for the 9th Annual Beach Bash in Belmar, NJ. The Beach Bash is growing in attendance every year, and was originally created as a fun day in the sun for individuals with autism spectrum disorders and their families.
Today, the event consists of music, food, crafts, lunch, beach games, and exhibition tables to provide education to families. Many families also participate in free surfing through Surfer's Healing.
This annual event is a favorite of ABLG's – a chance to connect with families for whom we provide ABA therapy in NJ, a chance to meet new families, and a chance to hang out with the kids for fun in the sun!
Share This!