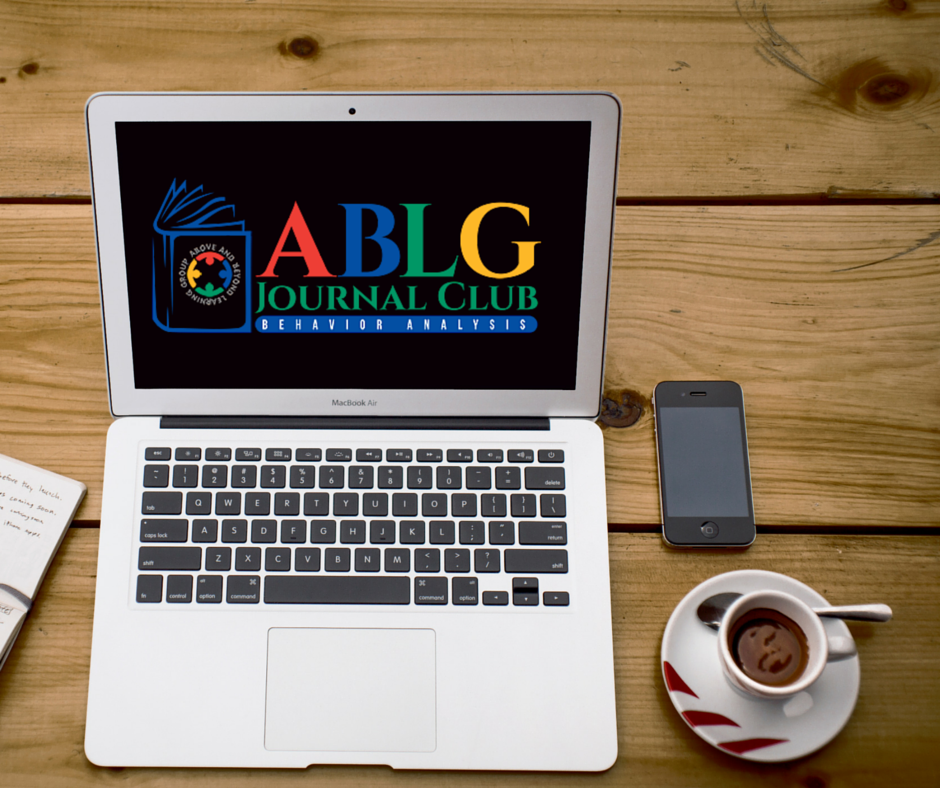 Just like teachers want to see their students continue to learn and grow, long after those students graduate from their classes; many professional organizations also want to ensure their certified practitioners are up to date with the most recent information in their field. Let's talk about a fun option for continuing education for BCBAs!
Behavior Analysis is a field of science that is continuously updating and dispensing research on best practice strategies. So how do we, as Board Certified Behavior Analysts (BCBAs) and Board Certified Assistant Behavior Analysts (BCaBAs) continue to learn after we leave the classroom and are no longer students ourselves?
Attending conferences and workshops, either in person or online, is probably the most common ways that BCBAs and BCaBAs learn about current findings and earn continuing education (CE) credits. While we may be most familiar with this model (at this point we are all good at sitting in the audience of a lecture!), there are limitations to this format. Some of these restrictions include:
Potentially higher costs for attendees to cover the hosting organization's expenses,
Attendees do not have input on the workshop topics,
Needing to travel to the workshop location,
Local workshops often draw the same presenters from the same colleges, universities, and organizations again and again.
But, what are some other options to stay current in the literature and stay away from these pitfalls?
A new option that is gaining a lot of support is BCBA's participation in an online Journal Club. Above and Beyond Learning Group (ABLG) has been hosting a monthly online Journal Club since April 2014 and has over 30 members to date! Our Club meets as a Secret Group on Facebook where we meet each month to discuss a peer-reviewed journal article that has been chosen by its members. Attending a Journal Club has many benefits that are hard to gain by only attending workshops for continuing education opportunities.
Members are able to participate from the comfort of their own homes! No need to worry about travel expenses, child care, or missing work without pay (as many subcontractors do).
Participants vote each month for the article that they want to read and discuss for the following meeting. This allows each person to have the opportunity to get updated information on a clinical area that directly impacts their daily practice.
Journal articles are always about behavior analysis, but aren't limited to reading about kids with autism spectrum disorders. Some topics that we have read about include:

Use of physical activity as reinforcement for children with ADHD in a classroom (Azrin, Vinas, & Ehle, 2007)
Rehabilitation with persons with dementia (Buchanan, Christenson, Houlihan, & Ostrom, 2010)
And we do ethics too, such as ethical behavior in professional organizations (Brodhead & Higbee, 2012) and on social media (O'Leary, Miller, Olive, & Kelly, 2015)

Active Student Responding! Rather than sitting and listening to someone else's interpretation of a study's method or results, each member is actively engaged in discussions (that they initiate) to further their own understanding of the article, identify methods to integrate new information into their daily practice, recognize underlying behavioral principles which may be influencing responses, and to support their fellow colleagues, as we all have questions about what we read!
Since Journal Club members are internationally-based, have varied backgrounds in applied interventions and settings, and are at different professional levels (ranging from Master's students to BCBA-Ds!), all members learn from one another, rather than from 1 speaker.
It helps to keep us reading and interpreting research, which is a skill that many of us learn while in school, but do not continue to practice once we graduate.
If you are a Board Certified Assistant Behavior Analyst, you gain access to a group of BCBAs who can share their experiences with you.
BCBAs and BCaBAs need to continue to refine their skills to best support their clients and staff, which is largely regulated by our certifying board, the BACB (Behavior Analyst Certification Board). But how we choose to continue our educations is largely left up to the individual to decide. Low response effort, active student responding, and providing choices are all empirically-supported methods to increase motivation to participate in required activities – Journal clubs include all these and more!
If any of these benefits "speak to you", I highly encourage you to check out what ABLG's Journal Club has to offer.  Online journal clubs are a ton of fun, interactive, interesting, and you get to "meet" new people all the time.
Share This!